Reducing rework with AR – How VisualLive changes construction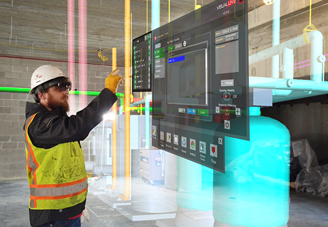 Augmented reality (AR) is becoming an essential tool for allowing architecture, engineering and construction (AEC) companies to catch design flaws early and make necessary changes before construction even begins. In this webinar, you'll learn how to use VisualLive to bring BIM data into AR and overlay it on a jobsite – preventing costly mistakes and increasing efficiency and collaboration.
Unfamiliar with VisualLive? Get the full breakdown of how it works and try it for free here.
Watch now